China Town Restaurant
3 Cross Street
Woodhouse
Sheffield
S13 7JQ
Telephone: 0114 2698555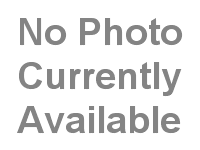 Reviews of China Town Restaurant
Type(s) of Food Served
Chinese
Description
China Town Restaurant offers both Peking and Cantonese cuisine. This 100-seater restaurant is open 7 days a week and the food is exquisite. With over 15 years experience, the chef will delight you with all his skill in Chinese and English cooking.
Food Service Times
12PM - 2PM and 5PM - 11:30PM
Special Offers
Yes - Eat as much as you like for £13.80 per head.

Business lunches for only £4.90 per person.

3-course meal (including mixed hors d'oeuvre & crispy duck) for 13.50 per person.
Amenities & Facilities
Credit/debit cards accepted?



Average starter price?
£4.00
Average main course price?
£6.00
Average dessert price?
£2.25
Special diets catered for?
Michelle Bennett -
Rating:
Was recommended this place. Was my mum's birthday and she wanted Chinese. Ordered £50 worth of food. Was told about 40 minutes. 2 hours later it arrived. All except one dish was cold! Annoyed is not the word... absolutely disgusted! Birthday treat spoilt!
David -
Rating:
Just bought king prawn foo yung. It was so dry and tasteless it's gone in the bin. I will not be going back ever.
Cardwell family -
Rating:
Rations duck tub half full; 6 out of 10 for spring rolls; not good. Just gone to Wonder Kitchen and got loads.
Hodgy -
Rating:
Would not eat in, had a takeaway. Really gone down hill as to what it used to be. Was as though it had been re-heated and tasteless.
Kat Buckley -
Rating:
We were told our [takeaway] order would be 40 minutes. After it had gone half an hour past the delivery time I phoned to chase it. The lady I spoke to took my details, i.e. address and order time, but not my phone number, and put the phone down on me.

I phoned back and was told that it would be at least another 15 minutes, as the kitchen was busy. As I put the phone down and there was a knock at the door; the food was here. This gave little credence to what the lady had said.

The food was cold and one of the sauces contained peppers, which we had stated an allergy to.
Laura Adshead -
Rating:
I went to this restaurant with my husband and grandmother very recently and we had a fantastic evening and the food was outstanding! It was the best Chinese I've had in a long time and I cant rave about this place enough!

There are only a few tables and it's relatively small, but that makes it cosy and the staff didn't just sit around waiting and watching us eat, which was nice. It is also a take away and they were constantly busy with takeaways so are obviously popular.

The food is fantastic!
Eaten at China Town? Write a review!
Anonymous reviews, reviews using nicknames or reviews sent from invalid email addresses will not be published.