Sheffield Restaurant Guide - Discover Restaurants In Sheffield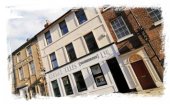 Sheffield Restaurant Guide has information about more than 450 venues so you're sure to find an eatery that you'd like to dine at.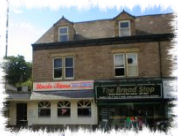 You can search for restaurants by browsing areas; find a restaurant that meets specific criteria (e.g you can find a restaurant that allows children or has disabled access) and you can search for special offers and discounts.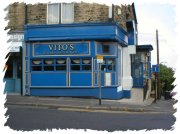 You will also be able to find the latest news and events and if you know of any yourself you can let us know. Amongst other things we have details of theme nights, speciality cuisine tasting evenings and details of new venues opening.
If you've had a positive (or negative) dining experience, let others know about it in the restaurant reviews section. Or use the reviews to find a great new place to eat!
Mavi Ruya reviewed by Yasin on
Rating:
Mavi Ruya isn't just a restaurant, it's an experience. From the warm welcome at the door, followed by an array of smiling, joyful staff, this place is delightful.

The food is ever so tasty. From the complimentary bread and dips, to the chargrilled meat, accompanied by wonderfully tasting drinks, such as wines, beers, spirits and cocktails. The Pinacolada is like no other!

To end the meal without trying their desserts would be a great mistake, their fresh baklava - recommended to be eaten warm - is to die for. Overall their food is really one of a kind.

And to say that wasn't the end of it. After finishing everything I was pleasantly surprised with a few pieces of Turkish delight; ending my evening on a sweet moment.

Thank you Mavi Ruya for a wonderful evening and to many many more!