Sheffield Restaurant Guide - Discover Restaurants In Sheffield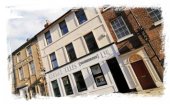 Sheffield Restaurant Guide has information about more than 450 venues so you're sure to find an eatery that you'd like to dine at.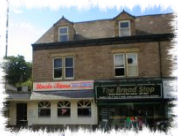 You can search for restaurants by browsing areas; find a restaurant that meets specific criteria (e.g you can find a restaurant that allows children or has disabled access) and you can search for special offers and discounts.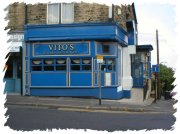 You will also be able to find the latest news and events and if you know of any yourself you can let us know. Amongst other things we have details of theme nights, speciality cuisine tasting evenings and details of new venues opening.
If you've had a positive (or negative) dining experience, let others know about it in the restaurant reviews section. Or use the reviews to find a great new place to eat!
Monk's Bridge Farm reviewed by Lindsey on
Rating:
We visit Monk's Bridge on a regular basis and I have to say 9 times out of 10 we are 100% happy. But, we generally go on a Sunday and have the carvery. Beautiful and well worth the money. However, the times we go mid-week and choose off the menu it is usually pretty poor.

Today, a hot Sunday and not really in the mood for a carvery, we ordered a ploughman's burger. The menu stated it came with iceberg lettuce, red onion, and burger sauce. Our burgers arrived with none of these. I asked where the salad was and was told it did not come with salad. I looked again at the menu and it is clear it does.

The burger was dry and hard to swallow. I have found on a few occasions that their meals from the main menu are poor.

The staff are friendly and welcoming; the carvery is spot on; it is a lovely, well-kept place; but I feel it is let down by the everyday menu.

The last time we had a bad meal there my other half refused to go back. After a while we tried again. I'm sorry, but you are losing customers. Please put as much effort in to your everyday menu as you do your carvery. It's letting you down! I love this place but I do want to enjoy ANY meal I have there!