Sheffield Restaurant Guide - Discover Restaurants In Sheffield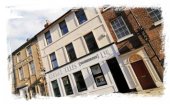 Sheffield Restaurant Guide has information about more than 450 venues so you're sure to find an eatery that you'd like to dine at.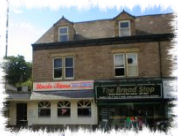 You can search for restaurants by browsing areas; find a restaurant that meets specific criteria (e.g you can find a restaurant that allows children or has disabled access) and you can search for special offers and discounts.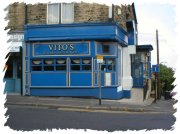 You will also be able to find the latest news and events and if you know of any yourself you can let us know. Amongst other things we have details of theme nights, speciality cuisine tasting evenings and details of new venues opening.
If you've had a positive (or negative) dining experience, let others know about it in the restaurant reviews section. Or use the reviews to find a great new place to eat!
Sword Dancer reviewed by Taz Gibbs on
Rating:
So I was just looking to start writing a review when I noticed that two years ago today we also went for our anniversary meal. Being a bit apprehensive going back after so long due to lockdowns and reading other reviews that said it had changed hands, I didn't expect a lot. So when we got there social distancing was in place, which made it a more relaxed atmosphere, and we were greeted by a lovely member of staff called Claire, who showed us to our table then took our order.

I ordered my before usual of mac n cheese and garlic bread and garlic mushrooms, and thought it wouldn't be as nice, but all the food we ordered was tops, came really hot. We had to wait for the chips to cool down, which is what you want, and cooked perfectly.

The only negative thing I have to say this time is that they could maybe employ some more table runners to make sure the tables are wiped as soon as a party leaves, as ours was still dirty. But I'm sure if I asked they would have obliged. And the only other thing was the "veggie sticks" were dry, could be fresher. But overall was good to be back and will be coming back soon.

I'd like to say thank you to Claire for making it a pleasant visit. See you again soon!