Sheffield Restaurant Guide - Discover Restaurants In Sheffield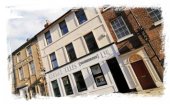 Sheffield Restaurant Guide has information about more than 450 venues so you're sure to find an eatery that you'd like to dine at.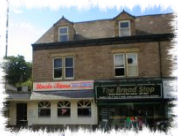 You can search for restaurants by browsing areas; find a restaurant that meets specific criteria (e.g you can find a restaurant that allows children or has disabled access) and you can search for special offers and discounts.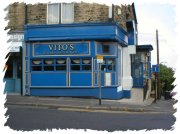 You will also be able to find the latest news and events and if you know of any yourself you can let us know. Amongst other things we have details of theme nights, speciality cuisine tasting evenings and details of new venues opening.
If you've had a positive (or negative) dining experience, let others know about it in the restaurant reviews section. Or use the reviews to find a great new place to eat!
Fairways Inn reviewed by Sean on
Rating:
Today we called in at the Fairways after many years of being away, for lunch.

The decor inside is looking somewhat dated and generally is a little drab, which is a first impression that customers get.

Onto the menu. We opted for the carvery. Unfortunately the meal was warm at best and not very ecstatic to look at nor appetising to eat. The roast potatoes are warm, similar story with the meat. Vegetables were cold.

This establishment has set standards at one particular clientele, so if you want mediocre, lukewarm food, poorly prepared and overpriced, this is a place for you.

On a positive note, they managed to microwave the fudge cake and provide one scoop of ice cream to a reasonable standard.

The only plus, it was a nice pint and staff were pleasant.

In conclusion: avoid.