Sheffield Restaurant Guide - Discover Restaurants In Sheffield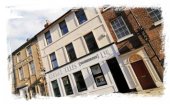 Sheffield Restaurant Guide has information about more than 450 venues so you're sure to find an eatery that you'd like to dine at.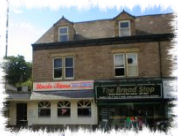 You can search for restaurants by browsing areas; find a restaurant that meets specific criteria (e.g you can find a restaurant that allows children or has disabled access) and you can search for special offers and discounts.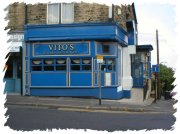 You will also be able to find the latest news and events and if you know of any yourself you can let us know. Amongst other things we have details of theme nights, speciality cuisine tasting evenings and details of new venues opening.
If you've had a positive (or negative) dining experience, let others know about it in the restaurant reviews section. Or use the reviews to find a great new place to eat!
Coal Grill and Bar reviewed by Danny on
Rating:
One word... vile.

Went to visit a friend in Sheffield and went out to eat, regrettably deciding to eat at Coal. Ordered Buffalo wings and a margherita pizza. They both came out together, the buffalo wings looked more like soggy bat wings, horrible consistency, not like the lovely crispy real Buffalo wings like you'd expect. The Buffalo sauce was so watery it looked as though the bottle has run out and they'd just mixed what was left with water and poured it over the bat wings. They had to go back!.

Then the margherita pizza. That was such poor quality I didn't finish it. It was no better than someone attempting to make a pizza from scratch at home for the first time. Horrible base and crust, and absolutely tasteless. Really pitiful quality for a restaurant that's not exactly cheap. Would never go back! Heed my warning... it's awful!