Mohul Restaurant
47 Baslow Road
Totley
Sheffield
S17 4DL
Telephone: 0114 2620192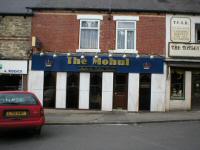 Reviews of Mohul Restaurant
Type(s) of Food Served
Bangladeshi / Indian
Description
Mohul restaurant is located at 47 Baslow Road in Totley.
Food Service Times
Monday - Friday: 5:30PM - 11PM
Saturday & Sunday: 5:30PM - 11:30PM
Special Offers
There are no special offers that we are aware of.
Amenities & Facilities
Credit/debit cards accepted?



Average main course price?
Special diets catered for?
Ben Hawley -
Rating:
Just had the best takeaway in years. Great service, fantastic food.
Norman Mahdi -
Rating:
The service & food are excellent, good value for money & well worth a visit. We will return.
Mike Connelly -
Rating:
We had a large takeaway order from Mohul on New Year's Eve and I can honestly say it was some of the worst Indian food we've ever had.

I ordered butterfly prawns. At £4.95 for a starter, it was not the cheapest. However, I got a flattened lump of breadcrumb and batter, where it was a real struggle to find anything that resembled a prawn. Had I been in the restaurant it would have been sent back. As it was it ended up in the in bin. My lamb tikka madras was a slight improvement, but not a patch on Indian food I've eaten recently at Ambar and House of Spice restaurants on Ecclesall Road.

The rest of the people in my party were equally disappointed and we all agreed it was one of the worst Indian meals we had ever eaten.

Not recommended.
Andrew Walters -
Rating:
Having been to all of the top rated Indian restaurants in Sheffield it had been quite some time since I last visited the Mohul. I can safely say that on this visit I would certainly put this in the top three.

From start to finish I could not fault any of the dishes I chose. Everything tasted fresh, with just the right amount of spicing so as not to overpower the dish, which is a common fault in a lot of other restaurants.

Highly recommended if you're in the south of Sheffield.
Eaten at Mohul? Write a review!
Anonymous reviews, reviews using nicknames or reviews sent from invalid email addresses will not be published.