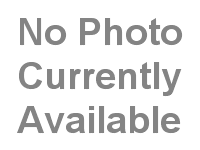 Reviews of Brasserie & Bar 59 Restaurant
Type(s) of Food Served
English / Modern British
Description
Whenever you're in need of food, refreshment or just a place to unwind with friends and family, Brasserie & Bar 59 at Aston Hotel Sheffield is on hand.

Let us tempt you with an imaginative selection of freshly prepared dishes and beverages, all served in a contemporary and relaxed atmosphere.

Whatever the event or occasion, Brasserie & Bar 59 at Aston Hotel is the ideal venue in which to relax, do business or to celebrate when in Sheffield.
Food Service Times
Sorry, we do not have the restaurant's opening times yet.
Special Offers
There are no special offers that we are aware of.
Amenities & Facilities
Credit/debit cards accepted?
Average main course price?
Special diets catered for?
Rebecca Norton -
Rating:
Booked a meal here using a Groupon voucher and had a very pleasant time. The hotel looks a bit like an office block from the outside but the restaurant is nice, very fresh & modern. Food was lovely and my partner's steak was cooked exactly as he asked.

Service was good, maybe a little too good - we had two courses and were in & out in 45 minutes! Probably not the choice for a lingering romantic dinner but couldn't be faulted on food quality & service.
Eaten at Brasserie & Bar 59? Write a review!
Anonymous reviews, reviews using nicknames or reviews sent from invalid email addresses will not be published.