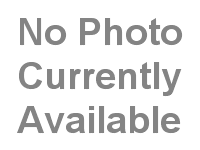 Reviews of Mavi Ruya Restaurant
Type(s) of Food Served
Turkish
Description
Here at Mavi Ruya, we pride ourselves in offering the finest Anatolian cuisine. With over 20 years of experience creating mouth-watering dishes and seasonal specials, we have something to suit every palate. Our venue is exclusively styled to experience traditional Turkish culture - everything from our floor tiles to our light fittings are sourced in Turkey before being delivered to Sheffield's own Abbeydale Road. With a warm and luxurious feel, we welcome you to celebrate birthdays, anniversaries, weddings (and more!) with a unique, stylish Anatolian experience. Mavi Ruya, in Turkish meaning "dream", will leave you dreaming of another visit!
Food Service Times
11AM - 11PM
Special Offers
There are no special offers that we are aware of.
Amenities & Facilities
Credit/debit cards accepted?



Average main course price?
Special diets catered for?
Muzafer Shaban -
Rating:
Amazing food and cocktails were just so tasty. The environment was great, nice mix of restaurant & bar. Appreciate the nice chat with the managers definitely know, how to look after customers. Thank you all, will recommend to family and friends! Keep up the good work!
Yasin -
Rating:
Mavi Ruya isn't just a restaurant, it's an experience. From the warm welcome at the door, followed by an array of smiling, joyful staff, this place is delightful.

The food is ever so tasty. From the complimentary bread and dips, to the chargrilled meat, accompanied by wonderfully tasting drinks, such as wines, beers, spirits and cocktails. The Pinacolada is like no other!

To end the meal without trying their desserts would be a great mistake, their fresh baklava - recommended to be eaten warm - is to die for. Overall their food is really one of a kind.

And to say that wasn't the end of it. After finishing everything I was pleasantly surprised with a few pieces of Turkish delight; ending my evening on a sweet moment.

Thank you Mavi Ruya for a wonderful evening and to many many more!
Steve Rastall -
Rating:
Purchaed a bottle of Champagne Taittinger Rose for our friends 40th wedding anniversary. I paid for the Champagne order over the phone and was charged £130 for this bottle and I know they retail at £45 max at supermarkets. This is a £85 profit! I know people have to make a profit but come on... Dick Turpin comes to mind. They said they would serve the Champagne after confirming guests names. Phoned me back for payment and how much it was after it had been served! What could I do...?

Will never go there myself.
Eaten at Mavi Ruya? Write a review!
Anonymous reviews, reviews using nicknames or reviews sent from invalid email addresses will not be published.