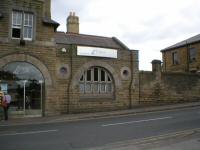 Reviews of Marco at Milano Restaurant
Type(s) of Food Served
Italian
Description
Marco at Milano has a very modern minimalist feel and serves Italian cuisine to a very high standard in a stylish and relaxed atmosphere.
Food Service Times
Tuesday - Saturday: 6PM - 11.30PM
Special Offers
Yes - there are nightly specials.

A 3 course meal is available for £18.50 per person all week.
Amenities & Facilities
Credit/debit cards accepted?



Average starter price?
£5.40
Average main course price?
£11.00
Average dessert price?
£5.50
Special diets catered for?
Sandra Joseph -
Rating:
Ate here on Saturday for a family celebration. The service from start to finish was excellent. All five of us had excellent meals, along with superb wines.

I would happily return, as it was a very special experience - we couldn't have asked for anything better.
Eri Sen -
Rating:
We were there 2 weeks ago, and back few years ago. Same excellent service and food.

I'm Italian and I can assure you this is a very Italian-like and style restaurant.
Marie -
Rating:
I was really looking forward to going to Marco @ Milano for my birthday, which my partner had surprised me with. I wore a new dress and felt great. Pity as soon as I sat down and ordered a drink the waitress tipped wine and beer all down me. I wasn't happy but thought I'd forgive, as it was an accident and carry on with the evening.

Unfortunately when it came to desert I had a piece of plastic mascarpone lid stuck on my gum. Great - it all had to happen to me in one night. They didn't even give me my meal on the house or give us a discount.

Not impressed and won't be going there again.
Mariam Raja -
Rating:
I went to Marco at Milano recently with my family. Words can't describe how scrumptious and well prepared the food was. I really enjoyed my main course. I got the sea bass, it was delish. I certainly recommend everyone to go, the service was brilliant, too. It would be ever so hard to refuse to go again!

Well done Marco at Milano! I hope to come again soon.
Emma -
I just wanted to make it clear to everyone reading this that Marco @ Milano is indeed a lovely place to eat, despite one haughty reviewer's comments on this site. I read the comments of other diners on this website before I went, and I wholly agree with the positive reviews.

The service was excellent: my wine glass was refilled discreetly for me, food arrived promptly, and a chap who I took to be the owner even came out to check that we were enjoying ourselves. We were!

I would highly recommend the salmon and asparagus pasta for starter - just lovely. I had a gorgeous chocolate pudding for dessert. We all really enjoyed our food.

I tend not to notice the interior of most restaurants (I'm usually too focused on my plate!), but this place felt special. The entrance is very spacious and looks through to the terrace - a great welcome which made me feel like I was walking into a taverna abroad.

Highly recommended. Hope to go back for another special occasion.
Paul Woollatt -
Ref:- Saturday Evening 6th March 2010.

In response to the recent review by Sandra Heigold.

My wife and I were dining with a couple of friends at Marco @ Milano, which we had booked a while in advance and were really looking forward to the evening, as this is always a special place for us.

Our friends had never been before and came on our high recommendation.

Our night was unfortunately disrupted by two couples on another table who were being loud, arrogant and obnoxious to say the least, with regards an issue with one of their starters, but proceeded to finish another two courses before refusing to pay for their meals.

Their comments and conduct were completely exaggerated and clearly caused upset to Marco's staff, especially his sister, who was the waitress serving both our table and the people's in question.

I know from experience of many memorable evenings at Marco @ Milano, Marco and his staff take immense pride in the high quality and attention to detail of the food and professional service.

The behaviour of these people was completely over the top and unwelcome in this high-quality establishment, they obviously need teaching a few lessons in manners and etiquette towards other diners.

The food and service at Marco @ Milano compares highly to any other top restaurant in the area and this night was no exception.
Joanne Lumley -
In reply to an earlier review. We were dinning at Marcos that night, as we regularly do. The food is always first class and the staff always friendly, professional and polite. They can never do enough for you. These rude, loud, annoying, drunk dinners are obviously professional complainers, and do it to get free meals and wine (as they did that night) wherever they go! Well done, it worked!

As for spoiling her birthday, not one of them showed any remorse for spoiling all the other diners in the restaurant's special occasions! It was Marco and his staff that came and apologised to us all personally.

I hope when we get to that age we know how to behave in a restaurant in front of other dinners.

Thank for ruining our special night.
Francis Flaherty -
Marco at Milano has to be one of Sheffield's hidden gems.

I arrived at Milanos at 10:30PM with family and friends for a post-theatre supper, in what is, in my opinion, one of the finest Italian restaurants in the country, with its chic contemporary exterior and interior design, ambience, friendly attentive staff and fabulous food.

I highly recommend anyone who is local or visiting Sheffield to experience and taste this piece of continental excellence.
Clare Bower -
The quality of food and the service is always excellent at Milanos. Staff particularly are always attentive and cheerful. In my opinion it is the best restaurant in Sheffield for food and atmosphere. The staff never rush you for your order and you can enjoy the bar area for a drink before your meal.

The food is modern Italian and the staff are very knowledgeable about the menu and will offer assistance if necessary.

I have been a chef and a waitress and Milanos would always be my first choice. I would happily eat there every week. Perfect place for dinner with family or friends and if you go during the week (Tuesday to Friday) they have a specials menu, which enables you to eat 1, 2 or 3 courses for a fixed price. The quality is the same as from the main menu. Puddings are delicious so save room for one!
Sean Murphy -
In response to the last review for Milanos, I should like to say we eat at the restaurant regularly, the service and food are ALWAYS superb and the staff friendly and courteous.

We were also in the restaurant on Saturday 6th March, and the waitress was pleasant and was obviously trying to sort out the problem in a civilised manner, but the man in question was loud, would not listen and was very, very rude to her. He barely gave her a chance to speak, let alone resolve the problem. Another waiter came to speak to this group, he still continued to shout, the manager came to speak to them, away from the dining room, as by now this was spoiling the evening for the other dinners. This group were obviously just trying to get a free evening out by causing an unnecessary scene!
Sandra Heigold -
Saturday 6/3/2010 - met by a patio heater in reception - health and safety issue?

The starter and service of the staff were very good until one of our group had a beetle type insect crawling in his sauce. On reporting this to the staff we were told that they do tend to drop from the ceiling. Not accepting this we were then told by the waitress that our table was problematic and woodlice had been a problem on previous occasions.

It was not the actual insect that spoilt the evening but the reaction and attitude of the staff. The manager refused to come to our table to sort it out. I have no doubt the food is very good, but it is a pity I could not sample the main course.

Most restaurants practise damage limitation when dealing with dissatisfied customers, but not Milanos. Well done, you showed a total disregard to customer service and ruined my birthday treat. Evaluate and learn from the mistakes you made last night.
Marco Giove (owner) responded on 9th March 2010:
Myself, entire staff and other diners were appalled by your behaviour and overreaction to a lady bird flying onto one of your plates as you were finishing your starters.

In response to your comment stating that a manager refused to see you, this is false, as both of my front of house managers came to your table, apologised and informed you that you would not be charged for the starter.

However our gesture was then met by abuse on several occasions from your party. "I don't have to listen to this s**t.", "Go away from our table you're only a waitress."

These statements were confirmed to be true by other diners present. I can assure you that if I had been aware of the comments at the time you would have been asked to leave the restaurant immediately. Regardless of the rude remarks my manager then continued to ask you if you would like to continue with the meal.

You then asked to see myself (the owner). I immediately came out of the kitchen only to be told "bottom bar now". This confirmed to me I was dealing with extremely rude people. We then had a brief conversation, in which you gave me the impression that you would have continued the meal had it all been for free, making it clear that neither the customer service nor the insect was the issue at all. However, I did not feel this was reasonable. You then left without being charged for anything.

I felt it necessary to respond to you as I feel very strongly that no business or individual, even A MERE WAITRESS should be subject to such appalling behaviour and abuse.
David Varey -
Having had several good reports about Marco's from family and friends I chose this as the venue for my 30th birthday meal with friends. The food was varied and had lots to accommodate all dinners.

The ambience of the restaurant was very warm and relaxed, the staff were friendly. We all enjoyed the food and had 3 lovely courses with the guineafowl being a favourite!

Having made previous reference to the staff being friendly, the whole experience of Marco's was one of massive disappointment due to the lady who was heading up the service team as front of house. On arrival the greeting was one of confusion, rudeness and caused embarrassment to myself and my wife who had made the reservation.

Following this start to the evening and everyone in the party feeling the atmosphere from the front of house, to my astonishment she felt it appropriate to raise the issue of her staff making an error as though we had made the error when presenting me with bill. She did not have any point to what she was trying to say and I left the restaurant following a lovely meal with the thought that I would never return or recommend this restaurant due to one person. I would advise the management to make sure that they are fully aware of the influence on an evening the front of house can make.

For a restaurant that serves lovely food from an obviously talented chef, the front of house thoroughly and totally let the restaurant down!
Helen Roach -
Friendly staff who knew the menu well, delicious food, and although the prices are on the upper end for Sheffield, it was well worth it.

Chef was able to accommodate our off-menu requests. We did have to put down a £10 per person deposit for Saturday night but this was transferable.

On the whole a memorable experience for the right reasons.
Martin Revitt -
My family and I dined at Marco at Milano on Saturday and found it to be very good. The service was excellent, the food was tasty throughout and the wine was good. Of the actual food we ate most people opted for very tasty spicy veal & port meatballs in tomato sauce. However they were served on a bed of rocket and would have been improved if this had been a small amount of pasta instead.

The main courses sampled were duck, ribeye steak and lamb and all greatly enjoyed. One of my usual complaints in restaurants is that you have to pay extra for vegetables and that when they arrive they are far from inspiring. At Marco's however they are included in the price of the mains (and a good job too!) and were excellent.

Enjoyable desserts finished the meal, with the cheese board being particularly good and those that had deserts that included ice cream gave it a special mention.

On the negative side the measures of port that those of us who had the cheese ordered were meagre, the atmosphere is a little cold and it is expensive. My brother had come up from where he lives in Islington and commented that the prices were more expensive than most places in London! Certainly the average prices stated on this website are incorrect. Average starters are £8, mains £18 and deserts £7 (cheese board was £9 but would serve 2 if not 3 people). The excellent Sauvignon Blanc we drank was £20 a bottle.

In summary I will certainly visit again although the prices make it more of a special occasion treat than regular haunt. Also you will probably need to book 2-3 weeks ahead to get a table.
Danielle Coleman -
I've been to Marco at Milano a few times. Last night was extremely disappointing. Among the comments which came back when a remark was made about my main course being bland (and I was asked how it was) were:

"Four of us have tried the food, and it is not bland." Outnumbered and just a lowly customer I was still astounded that this counts as the kind of customer service you might expect there.

"I own 16 restaurants, I know food." And I have never put a fork to my mouth. Ever.

After this the service we got pretty much vanished altogether. So I asked for the £8 to be removed and we paid the remaining without a fuss. When I questioned why they and not I seemed annoyed, this was apparently due to my refusal to pay. (Though I'm sure there would have been sufficient mark up in the remaining 60 quid to cover my few mouthfuls, and might have saved them losing a customer!). Clearly if they go bust on the back of it I'll send a cheque.

Completely baffling. We didn't cause a scene, we still drank their wine, paid our bill, sat in their bar, and we don't think we're ogres who aren't familiar with dining out courtesy.

Not the place to go if you think you might have a contrary opinion about the food. Otherwise excellent! Enjoy!
Eaten at Marco at Milano? Write a review!
Anonymous reviews, reviews using nicknames or reviews sent from invalid email addresses will not be published.