Akash Restaurant
95 Wales Road
Kiveton Park
Sheffield
S26 6RA
Telephone: 01909 770197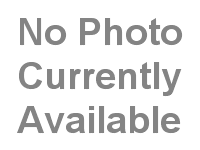 Reviews of Akash Restaurant
Type(s) of Food Served
Indian / Pakistani
Description
Akash offers a selection of Indian and Pakistani dishes via a constantly changing menu. Some dishes will be familiar, others not. A takeaway and delivery service is also available.
Food Service Times
Sunday - Thursday: 5:30PM - 11PM
Friday & Saturday: 5:30PM - 11.30PM
Special Offers
There are no special offers that we are aware of.
Amenities & Facilities
Credit/debit cards accepted?



Average main course price?
Special diets catered for?
Gaynor Wood -
Rating:
Had a lovely meal out with friends. Food was fab! Staff were friendly, service good.

BYO a bonus.
Rachael Lees -
Rating:
Worst curry ever, and I mean ever. My daughter ordered this and I only tasted it. It all went in the bin. Absolutely disgusting.

What made it worse is the very rude member of staff who spoke to my daughter. His manners where appalling . Would not give out his name, should not work in customer service. Kept trying to fob her off saying she needed to phone the manager then when she phoned the manager the following day he was conveniently off having an op.

AVOID AT ALL COSTS
Sean -
Rating:
Ordered our curry, which took a reasonable 40 minutes to arrive, only to find a tasteless, watery waste of £23. Probably the worst curry I've had in 20 years!
Mark Hutchinson -
Rating:
Jesus man what's wrong with take away places? Ordered a curry and only half an order turns up, phoned up to complain and guy says you only said 1 curry. Actually we said 4!

So bad attitude, wouldn't replace food after arguing. So ordered the rest of it to arrive 20 minutes later while ours was getting cold. And then sent it back with the delivery driver. Akash restaurant, ignorant and think they are right.

Enjoy your returned curry! And like ours it's cold.
Eaten at Akash? Write a review!
Anonymous reviews, reviews using nicknames or reviews sent from invalid email addresses will not be published.