McDonald's Restaurant
633 Penistone Road
Hillsborough
Sheffield
S6 2GB
Telephone: 0114 2853156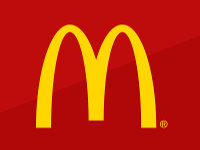 Reviews of McDonald's Restaurant
Type(s) of Food Served
American
Description
McDonald's restaurant is located at 633 Penistone Road in Hillsborough.
Food Service Times
Open 24-Hours
Special Offers
There are no special offers that we are aware of.
Amenities & Facilities
Credit/debit cards accepted?



Average main course price?
Special diets catered for?
Child facilities?
Baby changing
Jennie Chapman -
Rating:
Got my son a Happy Meal from this drive through last night. Took it him home and when he opened it there was a weird looking hairy thing, like a big cat hair on his chips. I called what I thought was the right restaurant and spoke to a lovely manager who offered me a replacement meal. I explained my son was grossed out and he did not want another Happy Meal but could I bring it back down and get a refund. He said no problem and asked me to send him photos, which I did. I asked him if I could return the next night as I don't live in the area, but I would save the meal and bring it. He said no need, just bring your receipt and ask for me.

Tonight I have returned to McDonald's, Penistone Road, and unfortunately the guy I spoke to doesn't work there. I'd rung the number off the Internet but it had obviously been the wrong branch. Well to my shock the rudest, most obnoxious member of staff, called Simon, said I don't care what this other guy has said we don't refund, we replace the meal. I explained that my son doesn't really fancy another Happy Meal after he found a foreign body. I asked if he could ring the other branch, I had the guy's name, his email address, the photos, and of course my receipt. No I won't, he said. I said but my son's food had a foreign body in it and you won't refund, it was inedible! Don't care, and he just got cockier and cockier and appeared to enjoy trying to make me look a fool in front of other staff and members of the public.

I refused his offer of seeing his manager, as it was obvious it had been discussed, as it was cut-and-dried. I just said I will take it further, which I'm looking into now.

I don't no what I'm more shocked about, the fact that my son finds a foreign body in his food therefore it's inedible and they say I'm not entitled to my money back, or the guy's attitude towards me. There was just no need for his behaviour. As if finding something like that isn't disgusting enough, which you really wouldn't expect from McDonald's, but then to be met with disgusting behaviour on the back of it! I'm truly gobsmacked!
Eaten at McDonald's? Write a review!
Anonymous reviews, reviews using nicknames or reviews sent from invalid email addresses will not be published.