McDonald's Restaurant
633 Penistone Road
Hillsborough
Sheffield
S6 2GB
Telephone: 0114 2853156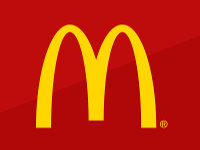 Reviews of McDonald's Restaurant
Type(s) of Food Served
American
Description
McDonald's restaurant is located at 633 Penistone Road in Hillsborough.
Food Service Times
Open 24-Hours
Special Offers
There are no special offers that we are aware of.
Amenities & Facilities
Credit/debit cards accepted?



Average main course price?
Special diets catered for?
Child facilities?
Baby changing
Claire Sanderson -
Rating:
With the weather being unusually pleasant, we decided to eat outside in the dining area provided. All I can say is, what a **** hole.

It never use to be like this. What's gone wrong with Hillsborough McDonald's? There was always someone making sure it was clean and presented well. Has this guy left or what?

Not a pleasant place to come with the family, especially when the kids sit down and end up with ketchup all over their clothes.

Shocking how it's gone down hill.
Carl Battle -
Rating:
Food missing from last order through Uber Eats and still not refunded!
Amy Cahill -
Rating:
Really nice chap working when we went in this week. Took time to talk to my little boy with autism. Makes a change. Thanks, Roland, from Riley.
Gary Woolley -
Rating:
Spent over £11 on food. When I got home chicken burger was missing. Tried to phone and complain, no answer.
Matt Duncan -
Rating:
Totally untrained staff. Never have I been in such a disgustingly filthy fast (I use this term loosely) food establishment.
Alice Ede -
Rating:
Today I decided to go and give in my McDonald's Monopoly tickets that I had won, which was a small fries mad and medium Diet Coke. Although I did not know that you had to be 16 or over to redeem these prizes, as I am 13 and not with an adult of 16 years or older.

As I approached the counter to politely ask if I could redeem my prize I asked an employee if I could do so. Half way through speaking I was rudely interrupted and asked my age, and I said 13. Immediately the woman quite loudly stated (making a scene also) that I was not old enough to redeem my prize and that I should "READ THE RULES!" This lady was very rude when speaking to me instead of just explaining to me politely that I could not redeem. I felt very uncomfortable and unwelcome in the restaurant and immediately left.

I do not know the name of this employee but I hope she gets dealt with, because the way she treated the situation was fully unacceptable, especially as I'm just a 13-year-old kid that wants to redeem a prize of a small fries and a Diet Coke.

I think that the age you should be to redeem a prize should not be 16, as if I'm not allowed to redeem a prize then I should not be given the chance in the first place to do so, as it is misleading. I would just like to emphasise the fact that this was just at small fries and a Diet Coke, not anything major at all, and the fact that this woman made it such a big deal is just stupid. The time was around 2 to 2:30 if this helps.
Megan -
Rating:
The way the managers talk to their staff at the restaurant on Penistone Road, Sheffield, is disgraceful. Swearing on the front counter in front of customers. I have a family member who has just started and had to hand a sick note in due to health issues, and the way he was spoken to is just wrong and uncalled for.
Jennie Chapman -
Rating:
Got my son a Happy Meal from this drive through last night. Took it him home and when he opened it there was a weird looking hairy thing, like a big cat hair on his chips. I called what I thought was the right restaurant and spoke to a lovely manager who offered me a replacement meal. I explained my son was grossed out and he did not want another Happy Meal but could I bring it back down and get a refund. He said no problem and asked me to send him photos, which I did. I asked him if I could return the next night as I don't live in the area, but I would save the meal and bring it. He said no need, just bring your receipt and ask for me.

Tonight I have returned to McDonald's, Penistone Road, and unfortunately the guy I spoke to doesn't work there. I'd rung the number off the Internet but it had obviously been the wrong branch. Well to my shock the rudest, most obnoxious member of staff, called Simon, said I don't care what this other guy has said we don't refund, we replace the meal. I explained that my son doesn't really fancy another Happy Meal after he found a foreign body. I asked if he could ring the other branch, I had the guy's name, his email address, the photos, and of course my receipt. No I won't, he said. I said but my son's food had a foreign body in it and you won't refund, it was inedible! Don't care, and he just got cockier and cockier and appeared to enjoy trying to make me look a fool in front of other staff and members of the public.

I refused his offer of seeing his manager, as it was obvious it had been discussed, as it was cut-and-dried. I just said I will take it further, which I'm looking into now.

I don't no what I'm more shocked about, the fact that my son finds a foreign body in his food therefore it's inedible and they say I'm not entitled to my money back, or the guy's attitude towards me. There was just no need for his behaviour. As if finding something like that isn't disgusting enough, which you really wouldn't expect from McDonald's, but then to be met with disgusting behaviour on the back of it! I'm truly gobsmacked!
Eaten at McDonald's? Write a review!
Anonymous reviews, reviews using nicknames or reviews sent from invalid email addresses will not be published.