Dore Moor Inn Restaurant
Hathersage Road
Dore
Sheffield
S17 3AB
Telephone: 0114 2355121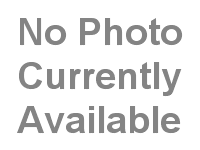 Reviews of Dore Moor Inn Restaurant
Type(s) of Food Served
Pub Restaurant
Description
Dore Moor Inn restaurant is located at Hathersage Road in Dore.
Food Service Times
Sorry, we do not have the restaurant's opening times yet.
Special Offers
There are no special offers that we are aware of.
Amenities & Facilities
Credit/debit cards accepted?
Average main course price?
Special diets catered for?
Barry Tipper -
We have been going to the Dore Moor for years and always enjoyed the food, relaxing atmosphere and spaciousness.

However, we went a few months ago and, although the menu looked almost the same as before, it had been taken over by new owners, or managers.

My food was almost inedible. I ordered pork stuffed with pears. Both pieces of pork were well done, to say the least. One, I couldn't even get my knife to cut. I complained and continued struggling with the other piece until I got it replaced. The waitress commented that this dish was brought in partially cooked. I wasn't too keen on that idea, either. My wife's dish faired better, but still seemed to lack the former Dore Moor touch.

Needless to say, we haven't been back since.

We tried the more local Admiral Rodney, on Loxley Road, which appears to belong to the same chain of pubs. I went for the pork again, for comparison and I still fancied trying it properly cooked. It was lovely.
Helen Jinks -
I recently visited the Door Moor Inn on a quiet Sunday lunchtime. There was only one member of staff on at the bar who took an absolute age to serve the customer in front of us. After waiting at least 10 minutes, with no eye contact or apologies, we ordered drinks, there was very little choice of red wines. The food was nothing special, I asked about the fish specials and was told that it was fish and chips. The service and customer care at the Door Moor leaves much to be desired.
Tim Taylor -
I'm just recovering from a spectacularly bad experience at this place which, prior to its refurbishment in November was a convenient, good value occasional Sunday evening venue for me. Never again, and others who are yet to return since it changed management should beware.

Alarm bells started ringing immediately during my 5-minute wait to be served a drink at the bar (despite the fact that there was only one person in front of me). I was deciding which of the two guest beers to try, both of which were advertised on several blackboards and had their insignia facing out into the bar. I needn't have bothered, when my turn finally came I was told that neither were available. (Erm, well rub them off the blackboard then and turn the logos round - too difficult?).

I was told that food was only being served until 8PM, despite 9:30PM being advertised in the menus. I mention this only to indicate that the incompetent person behind the bar who imparted this information clearly knew we were intending to order food. I was slightly annoyed then to return to place our order 5 minutes later to be told immediately (i.e. no checking with the kitchen was necessary) that neither of our chosen starters were available - (why not tell me what's not available before I look at the menu?).

We gave up on starters and just ordered mains along with 2 glasses of white wine, from 2 different bottles both of which were standing in a container which presumably had once contained ice but judging by the temperature of the wine, probably a lot earlier in the day.

As I returned to the table with ice cubes clinking against the glasses I thought about giving it up as a bad job there and then. I wish I had.

The mains were dreadful and my portion wouldn't have satisfied a 5 year old - we overheard a waitress tell other diners that the reason they were closing early was that they'd run out of food! Yes, it looked like it.

The chips that accompanied the meal would have made McDonalds blush - luke warm oven chips despite appearing on the menu as "seasoned" chips - they were seasoned alright but only in terms of having been around for a long time.

The peas were worse, clearly having been cooked ages ago and similarly, they were luke warm.

Whilst we were wrestling with the dreadful mains some people on a nearby table tried to order desserts from the blackboard that had been left with them 5 minutes earlier, only to be told at that stage, i.e. after they'd chosen, that three of those advertised were unavailable.

We felt for the poor waitress who came round halfway through this disaster and asked whether we were enjoying our meals. She was most apologetic and said that they'd had a lot of complaints that day! No wonder!

On last night's evidence, there is no manager and no chef at this place and I will never go back. Be warned everyone!
Eaten at Dore Moor Inn? Write a review!
Anonymous reviews, reviews using nicknames or reviews sent from invalid email addresses will not be published.