Devonshire Arms Restaurant
11 High Street
Dore
Sheffield
S17 3JU
Telephone: 0114 2351716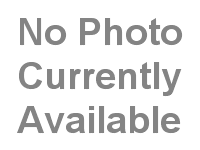 Reviews of Devonshire Arms Restaurant
Type(s) of Food Served
English / Pub Restaurant / Tapas
Description
Devonshire Arms restaurant is located at 11 High Street in Dore.
Food Service Times
Sorry, we do not have the restaurant's opening times yet.
Special Offers
There are no special offers that we are aware of.
Amenities & Facilities
Credit/debit cards accepted?
Average main course price?
Special diets catered for?
Vicky Camplin -
My husband and I, my mother-in-law, and my three children went here on Mother's Day. Granted it was Mother's Day and you'd expect a short wait for your meal but we got there at 12:30PM and had to wait an hour and a half for our food. Absolutely ridiculous.

We have been here several times before and it's not taken as long as it did today. We had to have a special menu and not use the normal menu as well, so it was very expensive. The staff didn't apologise for the wait or tell me that there'd be a special menu on. We won't be coming back.
Kate Fellis -
We went to this restaurant for the third time last Saturday, 8th November, and for the third time had an excellent meal. There were 4 of us and we all opted for Tapas, which are reasonably priced and a good portion size. I can recommend the black pudding and chorizo potage and spicy potatoes.

If Tapas isn't your thing there is a good choice on the main menu and also daily specials, but haven't yet tried this option so can't comment on the value.

The only disappointing thing is the atmosphere on each occasion there were very few diners. Customers cannot know about it, the food is good, please try it!
Eaten at Devonshire Arms? Write a review!
Anonymous reviews, reviews using nicknames or reviews sent from invalid email addresses will not be published.