Kurdistan Restaurant
34 Spital Hill
Burngreave
Sheffield
S4 7LG
Telephone: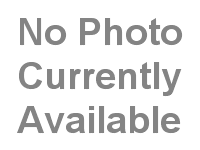 Reviews of Kurdistan Restaurant
Type(s) of Food Served
Persian
Description
Kurdistan restaurant is located at 34 Spital Hill in Burngreave.
Food Service Times
Sorry, we do not have the restaurant's opening times yet.
Special Offers
There are no special offers that we are aware of.
Amenities & Facilities
Credit/debit cards accepted?
Average main course price?
Special diets catered for?
Lesley Marshall -
Rating:
Very friendly and welcoming restaurant and the food is delicious!

My friend and I had lamb kusi, which included a large helping of rice, separate salad, and large chunks of tender lamb, and an aubergine dish, whilst my friend had grilled chicken kebabs, again with rice and other sundries. Large portions and free water and lentil soup on arriving - absolutely excellent!
G Rowell -
Rating:
Simply great. Water put on table immediately upon arrival - a nice touch. Delicious, tasty soup starter for everyone with plentiful supply of bread. Good choice of mouthwatering meals - all big meals.

Extra special staff create a lovely, family atmosphere in the place, and families are always evident. Attracts lots of regulars who are known to staff - always a good sign. Good mix of nationalities eating there. We have joined the Kurdistan community. Location in a most colourful and vibrant area of Sheffield. Well worth a visit.

Highly recommended.
Robin Wood -
Rating:
A very different restaurant experience and highly recommended. Formica tables, bare surroundings, but superb food at bargain prices.

The lentil soup that you get served as a starter for free or if you are waiting for a takeaway is just the best, like a thin dahl but with different spices; warming and wholesome.

Meze is great for veggies, otherwise it is mostly grilled meat based.

You can eat good for here for £5 a head.
Ala -
Rating:
If you like Iraqi/Kurdish/Persian food then this restaurant is what you're looking for. Amazing service, great Middle Eastern menu, and great value for money, I'd go everyday!
Shwan Kaka -
Rating:
It was lovely food, as I had before in Kurdistan. Friendly staff, nice service, all kind of Kurdish food. It is our weekly visit with international staff.
Adam -
Rating:
This restaurant is terrible, the food is mediocre at best, the staff were rude.

We had a problem in that we finished our starters and our mains didn't arrive. When we took it up with the waiter he said it was their policy to cook the mains when the customer informs THEM that they have finished the starters. Where else does this happen... nowhere. Absolutely shocking service.

Also the waiter told us we could eat elsewhere if we weren't happy.

Never eating here again and wouldn't recommend it to anyone.
Nima -
There's a nice setting and a friendly staff serving Persian/Iranian and Kurdish food. The quality of food can be better, or at least I have tried better Persian/Iranian food before but still quite good for those who're not familiar with Persian cuisines. Try to test the vegetarian menu as well.
Eaten at Kurdistan? Write a review!
Anonymous reviews, reviews using nicknames or reviews sent from invalid email addresses will not be published.