Castle Inn Restaurant
1 Twentywell Road
Bradway
Sheffield
S17 4PT
Telephone: 0114 3767100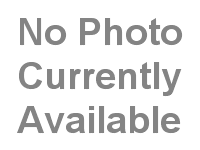 Reviews of Castle Inn Restaurant
Type(s) of Food Served
English / Pub Restaurant
Description
Nestling in the leafy suburbs of Bradway on the borders of Dore, Totley and Beauchief, away from the hurly burly of city life, the historic Castle Inn is the hidden secret and home of a warm welcome, good home-cooked food and fine real ales.
Food Service Times
Sorry, we do not have the restaurant's opening times yet.
Special Offers
Yes - 2 beer-battered cod, chips & peas for £5 12PM - 2PM and 5:30PM - 9PM Fridays.
Amenities & Facilities
Credit/debit cards accepted?



Average main course price?
Special diets catered for?
Paul Wharton -
Rating:
We had a joint 60th birthday celebration at the Castle Inn for 34 family members of all ages and close friends and it was truly wonderful. Right from the word go, the chefs, Jack Baker & Jack Windsor, were so helpful in choosing menus and making every effort possible to accommodate some of our guests who had severe food allergies. The organisation was first class.

On the day the food was exceptional and all served piping hot, which is an achievement with so many guests spread over three tables. All our guests commentated that it was one of the best meals they had ever had, and of the highest standard. The staff were all exceptionally friendly and helpful. The beers and selected wines were also first class.

Cannot recommend the Castle Inn highly enough, whether it be for a meal on your own, for a family or for a large party! You will not be disappointed!

Thanks to Jack and Jack and all the team at The Castle Inn for making our day so very special.
Caroline Veal -
Rating:
I recently had a meal at the Castle Inn. I have a severe gluten intolerance and the staff were very helpful indeed to me.

They all knew the menus in detail and could not have been kinder in helping me sort out a meal that I could eat.

I had a relaxing, pleasant evening with friends and I am very grateful to them.
Paul Bromley -
Rating:
We had a disappointing visit the last time we went to the Castle, when we were outside around 10pm drinking our drinks a member of staff decided to noisily stack all the chairs from around us, as we were the only people outside.

We went last night, as it was New Year's Eve. Very expensive drinks and a few miserable and rude members of staff almost spoiled it for us. Lovely decor though, I won't be returning and I sadly as a local hope they close their doors for good. I will not be risking another visit.
Janice Sampson -
Rating:
I had the linguine, my husband had the sea bass.

Both dishes were an absolute delight. The rose was a reminder of how refreshing wine can be. My husband would eat the New York cheesecake until it came out of his ears!

All served with charm, charisma and aplomb.

We will certainly be strolling down the road regularly from now on.

Very well done to all the team at "The Castle", Bradway.
Victoria Hurst -
Rating:
The Castle Inn at Bradway, Sheffield, is under new management and has an extensive menu.

Fantastic value for money, they are offering a £6, £8, and £10 menus for two courses, home-cooked food with very generous portions. They are also offering a bottle of house wine for £9.

I will be making many return journeys!
Eaten at Castle Inn? Write a review!
Anonymous reviews, reviews using nicknames or reviews sent from invalid email addresses will not be published.