Amraj Restaurant
87 High Street
Beighton
Sheffield
S20 1EF
Telephone: 0114 4385311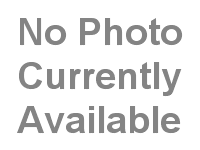 Reviews of Amraj Restaurant
Type(s) of Food Served
Indian
Description
Amraj restaurant is located at 87 High Street in Beighton.
Food Service Times
Friday - Saturday: 4PM - 12AM
Sunday: 4PM - 11PM
Special Offers
There are no special offers that we are aware of.
Amenities & Facilities
Credit/debit cards accepted?
Average main course price?
Special diets catered for?
Alan -
Rating:
Me and a friend have just visited Amraj restaurant. We frequent many Indian restaurants in Sheffield, Rotherham, and Chesterfield, and I would like to say how pleased we were with the service, food quality, and decor. It's definitely worth a visit. When we entered we were greeted and shown to our table. The food was hot and served speedily by attentive staff.

Give it a try!
Angie -
Rating:
This is one of the best Indian takeaway restaurants in Sheffield. Freshly-cooked food, well spiced, and quality ingredients. Lovely peshwari naan.

Don't recognise the older reviews as being representative at all! Good manager and good service.
Clive and Barbara -
Rating:
I was so incensed and baffled when I came across the reviews on this site for the Amraj restaurant at Beighton that I had to respond.

Barbara and I have visited many Indian restaurants and can vouch, that in our opinion, this is by far the best. Many of our friends have been introduced to this dining experience and in every case they are in full agreement with our assessment. The manager is "hands on" taking orders, waiting on tables, and has been involved in the cooking on occasions. He is a delightful personality who takes time to chat with his customers, making them feel welcome and more like close friends.

The exterior and the car park are in need of some attention, something which the restaurant intends to address in the near future, the interior however is tastefully and comfortably furnished without the pseudo "Indian" embellishments nor the overwhelming Indian music pervading the atmosphere.

I sincerely hope this review goes some way toward redressing the balance of some earlier reviews, as I fail to understand how their criticisms were arrived at.
John Cutter -
Rating:
Ate there early evening after visiting Beighton Fun Day. Great day out and ended up very disappointed with my Amraj experience.

Waiter could not understand what we had ordered and the wrong food came out, so it was returned and what came next was barely edible and was more like a bowl of Indian stew and nothing resembling what was ordered.

Do not in any way visit this restaurant and spend any of your hard-earned money. Complained to the waiter. Didn't understand me. Then to the manager, who apologised and took 10% off my bill. How generous of him.

Will never put my foot though the door of the Amraj again and advise you all reading this review to do likewise.
Gary M -
Rating:
Although we have been here several times and both food and service are great, we found a hair in the food. There were also flies in the restaurant.

I think a review of their hygiene methods should be considered.

Shame we have to write a negative review because the staff are great, along with the food.

They apologised and deducted from the bill the course with the hair in it.

Shame.
Nita -
Rating:
Visited the Amraj for the second time this month. The food was fantastic, the staff we extremely helpful. The decor is amazing. Will be visiting again soon.

Might try the takeaway service.
Anne Monks -
Rating:
My husband and I visited the Amraj restaurant for the first time just before Christmas and were extremely pleased with everything, from the food, which was amazing, to the gorgeous décor and friendliness of the staff. We could not have been made more welcome. The food is all made from fresh ingredients and is made to order. We were also helped with our choice of food and given advice regarding how spicy or not the food was.

We had a very enjoyable experience and will definitely be returning in the near future!
Rebecca -
Rating:
If you'd like a small amount of cold, dry, and overpriced food, and then to be abused by the "manager" when asking for a refund, then order now!

We could not be more disappointed with the quality of the food and the horrible attitude we received from the "manager".

We understand that you cannot always be perfect 100% of the time in a restaurant. However, the amount of (vile and cold) food we were given for a £6.95 main was disgusting. When we called for a refund we were treated like utter ***** and no refund was given.

Please don't waste your money or time and take your custom somewhere else!
Samantha Drennan -
Rating:
This restaurant is nicely decorated, with welcoming staff who will go out of their way to suit your request. Food was excellent, we wasn't rushed and the waiters were obliging.
Rob Peacock -
Rating:
Went 14th February 2014. Have been to the two previous locations over the past 22 years and yet again the place is great.

Nice service, not rushed from one course to the next, even though it was busy. The food, from starter to main, was fantastic. Would recommend to any one.

The same owner still, and meets his customers in the restaurant and nothing is too much trouble.

Will be going again soon.
Suzan Hawkins -
Rating:
We used to go to the Amraj at Drakehouse and decided to give the new one a try.

Amazing - the service and the food were wonderful. We realised how much we have missed the Amraj and will certainly be going back again and again. When the pickle tray arrived we were asked if we wanted any others, as they did have more.

There is no licence to drink alcohol but this didn't bother us. Plenty of car parking space, although perhaps a little more lighting in the car park is needed.

Really relaxed atmosphere. Lovely, can't wait to go again.
Alister Ross -
Rating:
We used to go to this restaurant when they were based at Drakehouse, but to be quite honest we stopped going because of the dopey waiters and the bloody telephone never stopped ringing. I appreciate that they have to have a phone for customers to get bookings etc... but did it have to be that loud?

However, we thought we would try the new location at the old George & Dragon in Beighton. As we had already booked 2 days prior, we were greeted by... you guessed it, one of the same dopey waiters! We told him we had booked but he did not look at any diary entries, he just sort of scanned the room to see if he could fit us in! Not amused.

We ordered poppadoms, starter and a main meal. Poppadoms great, pickle tray poor, as the dips/sauces were thin and runny in small shallow pots. Then for the starter... 45 minutes and asking 3 waiters, really poor service. My wife asked to see the manager, who did not appear. No surprise there, then. You could not have a beer to kill the time, as they are not licensed yet. I wouldn't hold my breath there, either. And for the £28 for 4 poppadoms, 1 starter to share, 1 rice and 1 main to share I call it a poor experience.

When paying the bill it was like dealing with a robot, no pleasant chat, "thank you"s and not even a smile. All in all a rubbish visit. Will not be repeated.
Eaten at Amraj? Write a review!
Anonymous reviews, reviews using nicknames or reviews sent from invalid email addresses will not be published.