Jewel Restaurant
436 Attercliffe Common
Attercliffe
Sheffield
S9 2FH
Telephone: 0114 2434469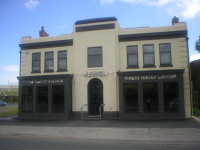 Reviews of Jewel Restaurant
Type(s) of Food Served
Indian
Description
Jewel restaurant is situated on the former Stumble Inn pub.
Food Service Times
Sunday - Thursday: 5:30PM - 11:30PM
Friday & Saturday: 5:30PM - 12:30AM
Special Offers
There are no special offers that we are aware of.
Amenities & Facilities
Credit/debit cards accepted?
Average main course price?
Special diets catered for?
Geoff Rawson -
Rating:
Went there Saturday night. It was a little quiet but we were looked after first class. The food was excellent and we will visit again soon. I will recommend to anyone. The service and food were second-to-none.

Well done to all the staff.
Gemma Cooke -
Rating:
I frequently passed this restaurant and thought it looked attractive so I decided to go and give it a try.

I have been to many Indian restaurants and by far this was the best.

The food was amazing and the service from the staff was the best I have ever experienced.

Also the interior and design of the whole place was beautiful.

I will be returning there many more times and would recommend it to everyone.
Christine Kirkby -
Rating:
We have been to this restaurant twice and each time was highly delighted. The food is exceptional and the waiters very attentive.

The decor is very relaxing, with light background music. I have read reviews about the expensive meals - depends what you order, there are some a little more expensive than "usual" but also there are some menus that you don't get in your "usual" curry houses.

Would definitely recommend this restaurant. Try for yourself instead of being put off by other people's disappointments.
Marilynn -
Rating:
A birthday party I went to today. The food was beautiful but the workers were rude, they kept walking in while girls were dancing when we clearly told them we didn't want them to. They were drunk & were shouting! Three men waiters thought it would be funny to bang on the windows and run. This whole thing ended up in a fight & it was all just too much.

In my opinion I hated the place, the disrespectful, drunk, lying waiters.

I also suggest you eat at another Indian restaurant, this one is not worth anything at all, I am absolutely disgusted in their behaviour!
Lucas -
Rating:
Beautiful food, great atmosphere, wonderful dining experience, this won't be the last time I visit. I really enjoyed the garlic cheese (that's what I think it's called) nan, it was amazing.

Definitely recommend you visit.
Kevin Ashton -
Rating:
I used to frequent this establishment when it was known as the Pheasant Inn and have fond memories of many a Happy Hour, so decided to give it a try.

Have now been to the Jewel five times - the first one was when it was only just opened.

Never been disappointed, as the quality of the food and the range of choices offered is exceptional. In the early days the service was a little haphazard but now they have become established it is fine.

I have recommended the Jewel to numerous friends and colleagues and every one has been delighted.

One accepts that the prices may be a little higher than your normal "curry house" but it certainly is well worth the difference.
Valerie Wragg -
Rating:
We ate at Jewel on 13/08/2011, it was our first visit and won't be our last. There were only a few people in whilst we were there, but the food was of a very good quality.

The staff were very accommodating and eloquent - they are trying to get everything right rather than fill up the restaurant and have complaints. They gave us complimentary drinks and arranged a taxi for us.

Not the place for if you want a cheap meal though, but still very enjoyable. We also had pre-dinner drinks at the Carbrook, a very friendly pub.
Louise -
Rating:
Reading the reviews, the restaurant didn't sound good. However, since it's a local business I decided to check it out for myself with friends and family.

Seeing it for myself it did not live up to the negative reviews. It was very pleasant and beautifully decorated, and as for the food it was of high-end Indian cuisine: it was presented well and tasted brilliant so there were no faults there.

I would definitely recommend that you pay a visit and don't be put off by the negative comments: check it out for yourself and see how fantastic the service is.

I hope this helps.
T Hall -
Rating:
Short and to the point: it was over-priced for what it was! Will not be going back.
Bill -
Rating:
A group of 7 of us went to the restaurant, as it looked quite new and modern and also very quiet, so we thought we would check it out. The restaurant has its own car park at rear, so it saves hassle and is very convenient.

The front of the house (i.e. the waiters) were very friendly and very, very quick to respond to our every need, which is always helpful. We all agreed that the food tasted spectacular and we would easily and happily recommend it to anyone.

The food didn't take long to serve and the meal we ordered was delicious and worth every penny.

So overall we thought that the evening was enjoyable and everyone "up" for a good night. Make sure you check it out.
Sandra -
Rating:
The restaurant was fairly quiet but the hospitality was great. The waiters were quite moderate however they lacked attention to detail.

The restaurant inside looked very modern and cosy although I couldn't say for the outside since it looked boring.

The profile for Jewel on this website says it doesn't have its own car park but in fact it does.

The food came relatively quick and tasted brilliant. I would recommend to anyone who is looking for a quick tasty Indian meal.
Kevin -
Rating:
We attended Jewel restaurant as a pre-booked group of 15 people for a birthday party. The restaurant is relatively new and we thought it would be nice to support new local business. We were sadly disappointed.

The restaurant was relatively empty, however it took two hours to serve the group. When the food was eventually served the waiter served the wrong food to 4 people in the group. The dishes were then swapped once the people had started eating. The waiter even asked a member of the party to taste the naan bread to check that it was not the chilli one.

There was no toilet tissue in the ladies toilets. When asked to replace this, it took 30 minutes. A member of the party had to ask at the bar. She was given toilet tissue to walk through the restaurant with and refill the toilets herself.

The restaurant charged £3 for a pint of diet Pepsi, which seems very expensive, for a drink poured in front of your eyes from a two litre bottle marked £1.39.

As the food took so long to be served a member of the party needed to call a taxi to get home. A waiter was asked to call a taxi (twice). 30 minutes later we asked where this taxi was. The waiter admitted to not making any call.

In light of these issues, I can confirm that the food was good, but the restaurant really needs to sort things out! Hopefully the restaurant reads this and make the necessary changes.
Eaten at Jewel? Write a review!
Anonymous reviews, reviews using nicknames or reviews sent from invalid email addresses will not be published.