Flouch Inn Restaurant
Whamms Road
Hazlehead
Sheffield
S36 4HH
Telephone: 01226 766800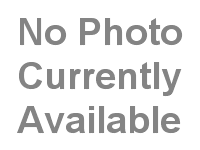 Reviews of Flouch Inn Restaurant
Type(s) of Food Served
Balti / Indian
Food Service Times
Monday - Thursday: 5:30PM - 11:30PM
Friday & Saturday: 5:30PM - 12AM
Sunday: 5:30PM - 11PM
Amenities & Facilities
Credit/debit cards accepted?



Les C -
Rating:
What a find! A fine restaurant - the best of its kind that we visit!

Long may it prosper, it is a credit to the manager and staff!
Beverley Fletcher -
Rating:
We have been eating here for over 6 years and never had a bad meal.

We try other Indian restaurants and always end up going back. We always go when its a special occasion so we are guaranteed a good meal.

Think the prices compare with all other Indian restaurants, so best to pay for the best. The pickles are the best around. Its a bit out of the way but worth the travel.
Eaten at Flouch Inn? Share your experiences!