Sheffield Restaurant Guide - Complete Guide To Restaurants In Sheffield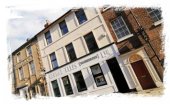 Sheffield Restaurant Guide has information about more than 450 venues so you're sure to find an eatery that you'd like to dine at.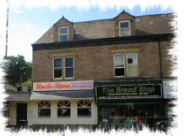 You can search for restaurants by browsing areas; find a restaurant that meets specific criteria (e.g you can find a restaurant that allows children or serves vegetarian meals) and you can search for special offers and discounts.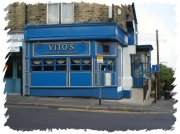 You will also be able to find the latest news and events and if you know of any yourself you can let us know. Amongst other things we have details of theme nights, speciality cuisine tasting evenings and details of new venues opening.
If you've had a positive (or negative) dining experience, let others know about it in the restaurant reviews section. Or use the reviews to find a great new place to eat!
Meadow Farm reviewed by Kerry Jones on
Rating:
I'm that disgusted I haven't got a rating. Worst carvery I've ever had.

The vegetables were boiled to mush, so that I couldn't even pick them up. And it's the first time I've been to a carvery and they didn't even have carrots. The excuse was that there weren't enough. The potatoes were like wallpaper paste, all lumpy.

I can't even describe the food, it was that vile. How can the manager serve this to customers? And it's not even cheap. I won't be going back.

Enjoy a 10% discount on your car parking with Q-Park when you pre-book using Promo Code
DineOut10
, click the logo to find out more. Pre-booking code can be used for Q-Park Charles Street, Rockingham Street, Castlegate, and Sheffield Station.