Sheffield Restaurant Guide - Discover Restaurants In Sheffield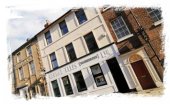 Sheffield Restaurant Guide has information about more than 450 venues so you're sure to find an eatery that you'd like to dine at.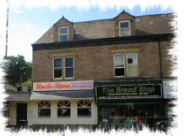 You can search for restaurants by browsing areas; find a restaurant that meets specific criteria (e.g you can find a restaurant that allows children or has disabled access) and you can search for special offers and discounts.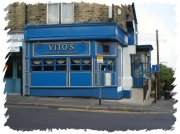 You will also be able to find the latest news and events and if you know of any yourself you can let us know. Amongst other things we have details of theme nights, speciality cuisine tasting evenings and details of new venues opening.
If you've had a positive (or negative) dining experience, let others know about it in the restaurant reviews section. Or use the reviews to find a great new place to eat!
Chinese Table reviewed by George on
Rating:
Previously these premises had a decent, very popular "Chinese" buffet, with ample choices. Unfortunately today I made a very bad choice in not looking at the buffet before taking my seat, thinking that it may be the same all-day buffet

Starter choices: two spring rolls, three pieces of prawn toast, and oven chips.

Main dishes: sweet & sour chicken, fried tofu curry (?), all other tureens, quite a number of them, had only burnt dried sauces on the bottom, other than dried out noodles and what may have been fried rice, which looked grey and very unappetising.

Dessert choices: around 8 halves of orange, half a melon cut into slices, one cupcake (no icing), 8 marshmallows!

After waiting 15 minutes thinking more food may be put out, I asked why was it classed as buffet. One staff said I was to see the other staff, repeating same question she replied that they were preparing more and it would be put out when ready. She did ask which of the tureens would I like to have filled, reply was that as I had absolutely no idea what had been in them, as not only were they empty but had no name plates, not even type of meat.

I appreciated my Chinese tea (as it was called on my receipt), whilst waiting for a second choice, which turned out to be another sweet & sour chicken, although the chicken had been cut in strips rather than chunks, covered in batter and the same over-sweet sticky sauce!

I did not take dessert.

We were only three tables occupied, and we were all of the same opinion, as well as each one of us thinking we were going to have a buffet as had been served previously.

I am not complaining about the price of the buffet, which would have been reasonably priced if there was food to be had! I was obliged to pay full price for the "buffet". I did not leave any service charges as suggested on the receipt.

I am unable to give even one star for this restaurant, but I am obliged to give at least one to publish the review.

Enjoy a 10% discount on your car parking with Q-Park when you pre-book using Promo Code
DineOut10
, click the logo to find out more. Pre-booking code can be used for Q-Park Charles Street, Rockingham Street, Castlegate, and Sheffield Station.