Sheffield Restaurant Guide - Complete Guide To Restaurants In Sheffield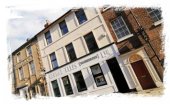 Sheffield Restaurant Guide has information about more than 450 venues so you're sure to find an eatery that you'd like to dine at.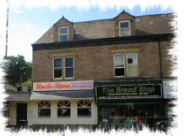 You can search for restaurants by browsing areas; find a restaurant that meets specific criteria (e.g you can find a restaurant that allows children or serves vegetarian meals) and you can search for special offers and discounts.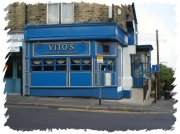 You will also be able to find the latest news and events and if you know of any yourself you can let us know. Amongst other things we have details of theme nights, speciality cuisine tasting evenings and details of new venues opening.
If you've had a positive (or negative) dining experience, let others know about it in the restaurant reviews section. Or use the reviews to find a great new place to eat!
8oz Burger Co. reviewed by Channing B on
Rating:
Great location, clean, simple, quick and friendly service.

Delicious beef burgers on scrumptious brioche buns with 30+ creative versions/toppings to choose from. Lovely selection of sauces so you can use as much or as little as you want: ketchup, BBQ, dirty mayo and hot sauce.

Good music - 70s rock & roll while we were there. Chill, unpretentious atmosphere.

A few decent bottled beers, no beer on tap, wine and a small collection of cocktails.

To improve: the chips. String-cut, nothing to write home about. Perhaps that's just our Canadian perspective.

All in all, if we lived here, we'd go again!

Enjoy a 10% discount on your car parking with Q-Park when you pre-book using Promo Code
DineOut10
, click the logo to find out more. Pre-booking code can be used for Q-Park Charles Street, Rockingham Street, Castlegate, and Sheffield Station.