Dore Grill Restaurant
36 Church Lane
Dore
Sheffield
S17 3GS
Telephone: 0114 2620035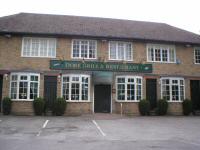 Reviews of Dore Grill Restaurant
Type(s) of Food Served
Speciality
Description
Dore Grill restaurant is located at 36 Church Lane in Dore.
Food Service Times
Sorry, we do not have the restaurant's opening times yet.
Special Offers
There are no special offers that we are aware of.
Amenities & Facilities
Credit/debit cards accepted?
Average main course price?
Special diets catered for?
Eaten at Dore Grill? Write a review!